Downloads

WICHTIG: Dieser Downloadbereich ist offiziell von Wayne genehmigt!
Please note: The download section is officially approved by Wayne!

Enjoy, please buy the official records & thanks very much to Wayne!

> new live downloads 2010




The Mission Album Hörprobe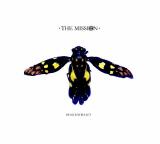 Dum-Dum Bullet Sampler:

dumdumteaser.mp3 [10.337 KB]

> read also the news


Exklusiver Download 2010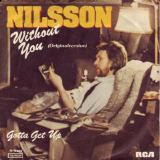 Die Original 7"

Wayne Hussey version of Nilsson`s "Without You"
(1971, original written & recorded by British rock group Badfinger 1970)

Please note:
This song was recorded ONLY as a birthday present and never intended for serious release!

Bitte beachten:
Dieser Song wurde AUSSCHLIEßLICH als Geburtstagsgeschenk aufgenommen, und ist nicht als ernsthafte Veröffentlichung gedacht!

Enjoy...and thanks Wayne!


Wayne Hussey - Without You
withoutyou.mp3 [5.556 KB]
Downloads Soloshows 2002 - 2010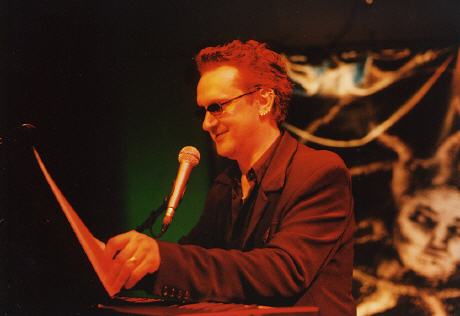 Wayne in Derby 2003, Pic: Sabine Picard


In Anlehnung an Wayne`s Soloalbum Bare, hier nun ein paar Live Versionen von vergangenen Wayne Hussey Soloshows aus den Jahren
2002, 2003, 2006, 2008 und 2010.

Bitte beachten: Hierbei handelt es sich um keine professionell aufgenommenen Songs, sondern Liveaufnahmen (audience recordings!) von Fans für Fans!



NEW - Bristol - Thunderbold 22.07.2010
Special thanks to Andy P.!

Ich habe mich für diese beiden folgenden alten Klassiker entschieden, da Wayne sie diesmal soundmäßig anders präsentierte als sonst. Hört selber, dann wißt ihr was ich meine ;-) Neu dazu gekommen ist das erstmals live gespielte "Room 22" vom letzten Album Dum Dum Bullet.



Wake
12wakewhbristol220710.mp3 [10.030 KB]
Naked And Savage
15nakedandsavagewhbristol220710.mp3 [10.689 KB]
Room 22 - NEW
10room22whbristol220710.mp3 [9.840 KB]
Bochum - Matrix 08.11.2008
Special thanks to Tom S.!


Another Lonely Day (Ben Harper Cover)
anotherlonelydaywhbochum08112008.mp3 [5.773 KB]
Butterfly On A Wheel feat. Dead Guitars
butterflywhbochum08112008featdeadguitars.mp3 [8.802 KB]
Bird Of Passage feat. Dead Guitars
birdofpassagewhdgbochum08112008.mp3 [12.751 KB]
Ashes To Ashes (Bowie Cover) - Bristol 23.08.2008
09ashestoasheswhbristol23082008.mp3 [7.972 KB]
Personal Jesus (DM Cover) - Bristol 23.08.2008
12personaljesuswhbristol23082008.mp3 [6.253 KB]
Bird Of Passage - Bochum 23.10.2002
14birdofpassagebo23102002.mp3 [6.298 KB]
God Only Knows - Bochum 23.10.2002
15godonlyknowsbo23102002.mp3 [2.800 KB]
Black Mountain Mist - Koblenz 16.12.2002
02blackmountmistkoblenz16122002.mp3 [2.959 KB]
Stars Don`t Shine Without You - Koblenz 16.12.2002
07starsdontshinekoblenz16122002.mp3 [1.868 KB]
A Night Like This - WGT 07.06.2003
10anightlikethiswgt07062003.mp3 [2.765 KB]
My Funny Valentine - Amstelveen 24.08.2006
02myfunnyvalentineamstelv240806.mp3 [5.027 KB]
With Or Without You - Amstelveen 24.08.2006
03withorwithoutyouamstelv240806.mp3 [4.799 KB]


Sollte jemand einen speziellen Songwunsch haben, schreibt mir...