Hussey-Regan
Update 28.09.2012

Ab dem 29. Oktober 2012 gibt es das Hussey-Regan Album CURIOS als nummeriertes und auf 1000 Stück limitiertes Doppel-VINYL-Album (Eine Platte in pink, die andere in türkis)! Auf der Platte werden 4 Songs mehr sein, als auf der CD. Dabei handelt es sich um die Songs, die zuvor nur als "download-only" erhältlich waren. Kaufen könnt ihr das Teil demnächst hier:

> Offizieller Mission Store
> Amazon.uk
> Diverse Vinyl
> Revolver in the US

More Infos in english: Hussey-Regan.com




Update 21.05.2012

New Hussey-Regan single
ENJOY THE SILENCE
Release date:
4 June 2012 - digital format

Track listing:

01 Enjoy The Silence (single Mix)
02 Enjoy The Silence (Thinner Air Mix)
03 Dream On
04 When The Body Speaks

Download via iTunes, Amazon...





Update 16.01.2012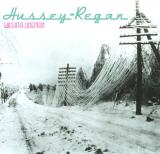 New Hussey-Regan single release
"Wichita Lineman" on 23rd January!

Bundle download for 1.79 GBP:

Wichita Lineman
The Angel Of Death
Alone & Forsaken

iTunes UK
Amazon UK
Amazon DE

More info:
Hussey-Regan release their first single from 'Curios', "Wichita Lineman", on Monday 23rd January. Available as a bundle download for only £1.79 from the usual sources, the single is backed by Julianne & Wayne's own inimitable reading of the Hank Williams songbook. The duo have covered two of Hank's lesser known, and darker, songs - "The Angel Of Death" and "Alone & Forsaken".
Wayne: "I'm a big Hank Williams fan and pretty much have everything ever released and more by him. We wanted to do a kind of tribute to Hank and chose these two particular songs because they are very dark and fitted in with our own concept of Hussey-Regan. I'm sure there will be some raised eyebrows when these tracks are heard!"



Update 15.11.2011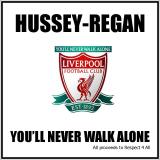 New video:

You`ll never walk alone

Available for download 28.11.2011 from outlets such as iTunes, Amazon & 7 Digital

All proceeds go to:

Respect 4 All Disability Centre


> New & official Hussey-Regan forum online
CURIOS ALBUM HÖRPROBE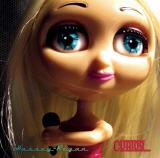 Curios Cover

Hier die offizielle Album Hörprobe:

curiostaster.mp3 [14.675 KB]

> Bis 7.11. im The Mission Shop bestellbar!
> Auslieferung hat begonnen! (07.10.)

SIGNIERT & LIMITIERT (2000 Stück)
VÖ auf Eyes Wide Shut Recordings



> Ersteigert die CURIOS CD "Nr. 1" bei Ebay (abgelaufen)

> Offizieller Album Sampler bei YouTube

> Album Sampler von Julianne bei YouTube

Update 7.11.2011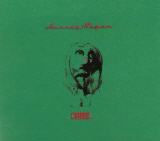 Curios Delux

Ab heute soll es die Curios CD als Digipack auf Cherry Red Records mit drei Extra Tracks* offiziell im Handel geben. Für Amazon UK mag das stimmen, aber Amazon Deutschland gibt als Termin den 18.11.2011 an! Allerdings ist die mp3 Download Version schon jetzt überall verfügbar.

* Extra Tracks:

13. You`ll Never Walk Alone
14. Wichita Lineman (The Myosotis Mix)
15. Enjoy The Silence (The Thinner Air Mix)


UK mp3 download links:

> iTunes
> amazon.co.uk


Deutschland mp3 Download:

> amazon.de oder bei anderen mp3 Download Shops

CD Digipack Version: amazon.de / amazon.co.uk / CherryRedRecords




UPDATE 25.10.2011:

>>> HUSSEY-REGAN VIDEO -YOU`LL NEVER WALK ALONE <<<





Update vom 29.09. + 07.10.2011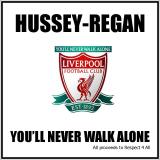 Zusätzlich zum Album CURIOS wird Ende November die Single "You`ll Never Walk Alone" als digitaler Download veröffentlicht. Hierbei handelt es sich um eine Benefiz-Single dieser bekannten Stadionhymne zu Gunsten des Fußballclubs Liverpool FC bzw. der Wohltätigkeitsorganisation Respect 4 All

> Hier ein Video von Julianne

Wayne: "I'm a lifetime Liverpool supporter so this song is obviously very close to my heart. Most people when they hear this song can't get past the football and LFC association. What people don't, sadly, appreciate about this song is that it truly is a wonderfully written song. The lyrics are great and uplifting, the chord structure is sublime, and the melody is to die for. And the Kop always recognised a good tune. I've been playing it at home on the piano for years and always wanted an excuse to record it, so when the call came for a contribution to the cause I jumped at the chance. At long last I had a justifiable reason to record one of my all time fave songs. God Only Knows by The Beach Boys and You'll Never Walk Alone are the two songs I want played at my funeral"

"Besides Gerry's (& The Pacemakers) version I also have versions by Frank Sinatra, Johnny Cash, Nina Simone, Elvis Presley, and, my favourite, Aretha Franklin. I feel our version is a mixture of Frank, Johnny, and Aretha. Or at least that's what I like to tell myself."

Julianne: "Wayne asked 'Don't know how you feel about being associated with Liverpool FC but do you fancy singing on this?' Well, my Mum is from Liverpool and still lives there, I have aunties and uncles there, and they are my nephew Joe's team, so they're 'made up' as they say. Seen on its own, without the football connotation, this song is beautiful and has very uplifting lyrics. It's like a godless hymn."




Update vom 26.08.2011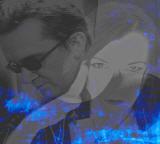 Hussey-Regan
Endlich ist es soweit: Das Hussey-Regan Album "CURIOS" ist endgültig fertig und wird in Kürze als Limited Edition (nummeriert & signiert) zu bestellen sein! Die Auslieferung ist gegen Ende September geplant. Spätestens ab dem 7.11. gibt`s das Album dann nur noch als "normale" Version in den Shops und als digitalen Download. Und wer zu den The Mission 25th Anniversary Shows geht, kann das Album dort natürlich auch kaufen - zusammen mit einem exklusiven Hussey-Regan Shirt.
Genauere Infos zu Bestellmöglichkeiten gibt es in den nächsten Tagen. Hier die komplette Trackliste des Albums:


1. Naked & Savage
2. Ordinary World
3. Enjoy The Silence
4. Another Lonely Day
5. Wichita Lineman
6. Ashes To Ashes
7. I Go To Sleep
8. Where The Wild Roses Grow
9. Dangerous Eyes
10. Calling Your Name
11. Unravel
12. A Change In The Weather (Aporia Mix)

Limited Edition: Eyes Wide Shut Recordings
Ab 7.11.: Cherry Red Records

Demnächst wird es eine Hörprobe geben (siehe oben!) und bei Facebook gibt`s ab heute auch HIER eine eigene Seite zu Hussey-Regan. Wer keine Lust auf Facebook hat, erfährt natürlich auch hier auf der Seite weiterhin alle Neuigkeiten oder auf Hussey-Regan.com

Und hier noch der ausführlichere englische Originaltext:


Hussey-Regan to release "Curios"

It is with huge pleasure that we are able to announce the long awaited release of the Hussey-Regan album. It is called 'CURIOS' and was produced by Julianne and Wayne. An audio sample will be available soon. Keep checking back.

There will be a numbered and signed limited edition released on Eyes Wide Shut Recordings available for pre-order very shortly and available only until November 7th (more details to follow about this as soon as we have them). The CD's will be sent out as soon as we receive them and we have managed to tie Julianne and Wayne down to signing them which we anticipate to be towards the end of September. Alternatively, if you are planning on attending one of the Mission 25th anniversary shows in Oct-Nov then the CD's will be available from the merch stand at the shows along with an exclusive limited edition Hussey-Regan t-shirt. This will be the only place you will be able purchase this exclusive EWSR version of the album - again, details to follow - or at the shows, and will only be available until November 7th. Once the limited edition has sold out it will no longer be available anywhere.
From November 7th onwards 'CURIOS' will be released by Cherry Red Records and will be available in shops and digitally.



Hussey-Regan, erste Infos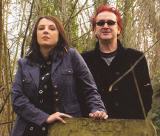 Julianne & Wayne 2006, Uncut Magazin

Projekt 2009 - 2011 von Wayne Hussey mit Julianne Regan (All About Eve / Eden House)

In Arbeit ist ein Album mit ca. 10 Songs, darunter Cover, neue Songs und je ein The Mission und ein All About Eve Song.

Geplante Veröffentlichung:
Möglichst noch Ende 2010

Update: Es wird Frühjahr 2011 werden,
siehe Interview mit Wayne vom September 2010

Update Juli 2011: Das Album soll bei den kommenden Mission Shows erhältlich sein und danach auch regulär käuflich sein. Infos folgen...

Interview Ausschnitt Record Collector (Ausgabe 391):

"We've been working on it for two years via the internet, sending tracks back and forth at our leisure. We don't have a deadline but hope to have it finished by the end of spring and out in September. It's mainly covers, four each, plus two new songs each, just two of us playing. I cover an All About Eve song and she covers a Mission song. Bare, in 2007, was also a covers album, of lesser-known Mission songs, with acoustic guitar, piano and beatbox, and it was a bookend to The Mission's recordings. But my first proper solo album, when I get round to making it, will be new songs and won't be restricted by the instrumentation"


Derzeitiger Arbeitstitel: "Old, New, Borrowed & Blue"

Titel, die bereits im Gespräch sind oder waren:

Nick Cave & Kylie Minogue Cover von Where The Wild Roses Grow
Depeche Mode Cover von Enjoy The Silence
Duran Duran Cover von Ordinary World

Demnächst soll es zu diesem Projekt auch eine eigene Webseite geben...




Zur Vorgeschichte:

Bereits 2009 wollte Julianne Regan unter dem Projektnamen Jules Et Jim ein Album mit 10 Coversongs veröffentlichen. Als das Projekt im April 2009 auseinanderbrach, waren die Songs im Prinzip schon fertig, darunter auch ein Cover des Songs Where The Wild Roses Grow von Nick Cave feat. Kylie Minogue, diesmal gesungen von Wayne & Julianne! Daraus entstand nun die Idee, gleich ein komplettes Album aufzunehmen und zu veröffentlichen. Im Juli 2010 wurde bekannt gegeben, dass das Projekt der beiden schlicht und einfach Hussey-Regan genannt werden soll. Dazu Wayne: "We thought it best to christen it with a name that says what it is on the box so as to avoid any confusion."

Und hier noch eine Zusammenfassung über die Zusammenarbeit mit Julianne Regan in Wayne`s eigenen Worten von Mai 2009:

"...Yeah, Julianne and I are recording together. It`s a fairly loose remit with the only criterions being that we record songs we both like and we, Julianne and I, play all the instruments ourselves, no guests, and that it`s fun. We are sifting through a pile of suggestions for cover versions at the moment but as well as covers we do intend to write, both on our own and possibly together, a few new songs for this album along with maybe covering one or two old AAE & Mission songs. Some songs will be duets and some will feature one of us more than the other. There are no rules. And there is no deadline, we`ll do it at our own pace via the wonder of the internet to start with but I daresay that as the project nears completion we will get together on the same continent to add the finishing touches and to mix. We have absolutely no plans for playing live, no plans yet for release, all we`re gonna do is record a bunch of songs and see where it takes us. Hopefully it`ll be a fun ride..."