Januar 2008
Wayne Hussey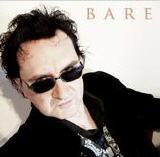 E-Mail Interview - Mitte Januar 2008

Thanks to Jo for her help and to Tom, Stefan, Michel & Jens for their input!







Q: As we all know you have decided to call it a day for The Mission. The crowning finale will be your farewell tour with the four special events in London at the end of February / March. I`m quite sure that you`re looking forward to the tour but now that the decision has been made perhaps you may also be a little glad, or even a little relieved when the tour is finally over, and you`re musically free again?

A.) Yeah, true. I am looking forward to the tour, and even the rehearsals, and I'm sure the tour and particularly the last 4 nights will be highly emotional but, yes, I am also looking forward to when it'll all be over and I can think about what I wanna do next. Actually, the next thing I have planned is a 4-5 week US solo tour in April/May with Miles Hunt of the Wonderstuff along with some more solo shows in Brazil, Argentina, Uraguay, Peru, Chile, and Mexico to follow. And after the touring I will turn my attention to writing and recording new songs.



Q: Did you ever feel constrained by being tagged as a gothic band? (At least from the music press)

A.) The music press was never really a problem. Calling us a gothic band was always lazy journalism and stereotyping and that's just something you have to learn to accept. The bigger problem for me has been that a certain proportion of our audience has never really wanted us to change, which is fair enough, but it has felt that there were always certain perimeters to work within when working on Mission songs and recordings and as someone who likes a lot of different kinds of music and would like to feel able to play different kinds of musics I have sometimes felt that I've 'engineered' songs to fit The Mission. Hopefully I won't feel that compulsion anymore and will just write songs and make music for the pure joy of it. Whether anyone actually bothers to listen or even likes it will remain to be seen.



Q: Also in February your first solo acoustic album Bare will be released. You don`t want it to be seen as your first proper solo album, because the recordings are loosely based on your solo shows and it`s more a re-working of your past. Why have you chosen to re-work older songs instead of releasing an album with new songs for the start of your solo career? I suppose you`ve got dozens of songs and song fragments on your computer already :-)

A.) I don't have that much new stuff hanging around at the moment actually and to write an album's worth of new songs I am happy with will take me a while so there was no way I could've done it in the spare couple of months that I had. And for me 'Bare' has been an exercise in discipline in as much as I have restricted myself to limited instrumentation and sound palatte. I wanted to use the time I had constructively and not fritter it away just watching football.



Q) How did you sort out the songs for Bare? Have you listened to your complete back catalogue and decided which songs are good for stripping down or have you just chosen your personal favourites and worked out the final choices from there?

A.) There was no real rhyme or reason in the choosing of the songs. I had a list of about 30 and the songs I ended up recording were basically the first 12 songs on the list. Who knows, I may wanna record a 'Bare II' at some point if I have nothing else to do. It's an easy way to record and costs me nothing as I did it all myself and in my own studio.



Q: So all instruments were played by yourself? What about backing vocals and / or hand clapping? :-)

A.) As I just said, yeah, I did it all myself apart from te cellos on 'Grotesque'. And the album was mastered by a guy called Maor who we met when we played in Tel Aviv on the last tour. He now works in a studio in Calfornia and offered to master it for free for me as he is a fan.



Q: Why is Bare only going to be sold on tour, via your website and possibly as a digital download? For financial reasons or do you see it as another step towards the future for music distribution?

A.) Well, financially I might make more from the album if we'd taken it to a label and tried to secure a 'normal' release for it, you know, in the shops and promotion etc but I prefer to use that option with a set of new songs on a new album. This album really is intended for a small minority group of people and I expect only a small proportion of even the Mission audience will 'get' it. Saying all that it will be very interesting to me to see how successfull or otherwise the digital download thing is as I do think the CD store is dying a slow death and we, as artists, need to find other outlets for our work particularly when we're not backed by the weight and power of a corporation.



Q: Will it be something like a limited edition?

A.) Well, we are having only a certain small amount manufactured to start with and we'll see how it goes. I'd like to think that as long as there is a demand for it it will be available. Being in control of all of the logistics and mechanics should enable us to do that.



Q: In another interview you mentioned that you`re going to work on new solo songs after the farewell tour. So, would it be unrealistic for us fans to hope for another album with new songs and a solo tour in let`s say 2008/2009?

A.) Who knows? Depends how fast and prolific I am in the writig of the songs. Maybe 2008 is a little over optimstic but certainly I would hope to have something ready for release in 2009.



Q: Any ambitions for working on film musical scores again at any time?

A.) Absolutely. This is something that I would still dearly love to do. And I think I would be very good at it. I just need the opportunity.



Q: Do you have other non-musical plans with e.g. animal rights organisations or other institutions?

A.) No, not really. Our own animal family at home is getting ever bigger and take a lot of looking after.



Q: Do you still have any dreams musically that you want to make real now?

A.) Sure. As mentioned before I'd like to work with film. I'd like to do more production. I'd like to write songs for other people. I'd like to make more different kinds of albums with different collaborators. There's loads I wanna do before I finally hang up my guitar. Also, I think I'd like to write a book, a kind of loose autobiography. I'd have to be carefull not to name names though as I don't want to et sued for libel!





Trivia

Q: We all know that you like Radiohead – so, how much money have you paid for the download of their latest album In Rainbows? :-) Do you like the album or do you prefer their older songs?

A.) Yeah, I love Radiohead, the best band in the world currently and have been for the last 10 years. What I like most about them is that they never seem to take the safe option. The new album is fantastic. And I paid £40 because I ordered the double vinyl, 2 CD release that you could order via their website. Lovely it is too and the 2nd CD is just as fabulous as the 'proper' album.



Q: Do you still own and use a record player?

A.) I do have a record player but it's in a sorry state of repair. I should get it fixed. I have loads of vinyl records, the best of which I also have bought on CD.



Q: What`s more realistic: A duet with Julianne Regan or with one of your daughters?

A.) Well, Cin and I do duets together in the shower but I would have to say Julianne as far as recording goes.



Q: You have lived in Brazil now for a few years, so what - apart from the weather and your wife of course - do you love about the country?

A.) The pace and quality of life where we live.



Q: I`m wondering if you attended the Led Zeppelin show in London?

A.) No. Unfortunately.



Q: What was the greatest show you`ve ever been to?

A.) Queen at Bristol Colston Hall in 1976 and every Radiohead show I've been to.



Q: What are you listening to right now?

A.) Bob Dylan, Neil Young, Joni Mitchell, Johnny Cash, and Nick Drake. Oh, and the Dead Guitars new album.



Q: Have you learned all the Mission lyrics for the tour already? I assume it`s not easy to memorise 40+ songs AND play the guitar on some of them?

A.) Uh, no. The guitar playing isn't the difficult part. It's memorising ALL those lyrics. Real problems for me are 'Island In A Stream' and 'Dance On Glass'.....Too many words......



Q: Which song has got the most difficult lyrics for you to learn? (And please don`t say Dance On Glass! This time there`s no excuse LOL)

A.) See my answer to the previous question....:)



Q: Finally one of my old questions I always forgot to ask: Some years ago you told us about a cover version you did with the whole band from Tainted Love (I think it was back in 2001/2002?) Any chance that this cover will see the light of day at any time?

A.) Nah, we never finished it....plus Marilyn Manson beat us to the punch.




Many thanks again Wayne, have a great farewell tour and best wishes for your future plans… But maybe your parents are right: I read in a magazine that they think you`ll be back in one year :-)